20 DE ABRIL DE 2017 - 14h00
CAN IMAGE NEGATE?
by Maria Giulia Dondero University of Liège, Belgium
Sala 107, IFCS - UFRJ
That's not an easy question because we need to know exactly what is the basic set up. What does "negate" mean? And what is an image? There is a huge variety of images: photographs, paintings, advertisements, etc. In this talk we will try to answer these questions, facing the ontological status of images.
**************************************************************
29 DE SETEMBRO DE 2016 - 16h30
CONTRADICTION IN QUANTUM MECHANICS?
by Jose Acacio de Barros San Francisco State University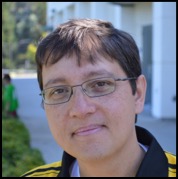 Sala Celso Lemos, IFCS - UFRJ

It is often said that contradictions arise from superpositions of states describing a quantum system, the so called entangled states. However, we will discuss contradictions that come from the mathematical structure of quantum observables, and do not envolve entanglement. This suggests that quantum contradictions arise from mislabeling of empirically observable quantities, and that possible extensions of the quantum formalism may eliminate such contradictions. .
**************************************************************
1 DE JUNHO DE 2016 - 11h00
AS LOGICAS DAS PESSOAS: DOS SONHOS AO CORPO
by Ricardo Kubrusly - UFRJ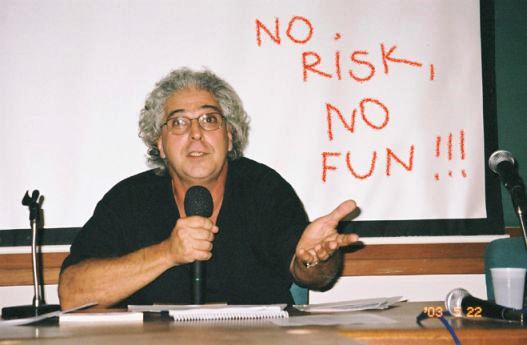 Sala 113, IFCS - UFRJ

Primeiro olharemos o nascimento dos princípios clássicos da Logica como determinado pelo corpo do infante que nasce e cresce no mundo. Depois olharemos as lógicas dos sonhos e como passamos delas para a lógica dos despertos a qual carregamos conosco pelo dia a fora. Acordar é, nessa visão, o ato de "assinar" um acordo com a Lógica.
**************************************************************
24 DE SETEMBRO DE 2014 17h00
"Der Läufer darf gerade ziehen und der Läufer darf nicht gerade ziehen": Sketches for an anthropological philosophy of paraconsistency based on the notion of rules
by Marcos Silva
Fedreral University of Ceara, Brazil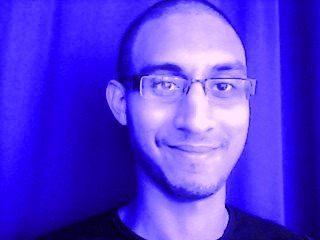 Sala 317, IFCS - UFRJ

In Grundgesezte II, Frege (1903) incidentally uses the notion of conflict of rules ("Widerstreit der Regeln") to understand what contradictions are, when he is critically evaluating some formalist accounts of mathematical practices and entities. In 1930, when Wittgenstein was preparing Waismann for representing him in a very influential panel on Philosophy of Mathematics in to be held in Königsberg, he explicitly borrows from Frege's discussions this notion of conflict of rules to criticize Hilbert's metamathematical enterprise. Due to these discussions with members of Vienna Circle (1929-1932), some authors suggest that Wittgenstein could be held as a forerunner of paraconsistent logics. Indeed, Wittgenstein, during these discussions and in other texts from this period, reacts very tolerantly to some non-classical reasoning, especially in the presence of formal contradictions. In this talk, we will not engage in the evaluation of Wittgenstein being a real forerunner for some non-explosive logics, but rather we will investigate why and how the notion of rules in a game could be a seminal philosophical alternative to understand the nature of contradictions without appealing to dialetheias. In the beginning of the 30's, Wittgenstein's focus was neither on formal trivialization nor on any mandatory collapse of calculi which entail contradictions, but rather he was already sketching a comprehensive anthropological account of logic. This account may help us to articulate, through the notion of normativity and rules, the nature of formal systems and the relevance of human practices in the construction of both paracomplete and paraconsistent logics.
**************************************************************
02 DE JUNHO DE 2014 15h00
TOWARDS A MULTIFARIOUS QUALITATIVE ABALYSIS OF UNCERZAINITY IN REASONING
by Ivan Varzinczak
Departamento de Ciência da Computação - Instituto de Matemática
Universidade Federal do Rio de Janeiro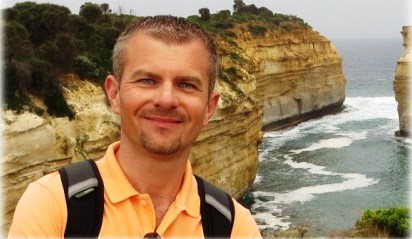 Sala do PPGF, IFCS - UFRJ

he last few decades have seen the development of a whole variety of logics, extending or modifying classical logic to deal with many different notions and problems, motivated by philosophical as well as practical needs. These involve different modes of reasoning such as reasoning with uncertainty, exceptions, similarity, vagueness, incomplete information and many others, usually referred to as qualitative uncertain reasoning (or, more commonly, nonmonotonic reasoning). Notwithstanding all the progress that has been achieved, some important facets of nonmonotonicity in logic have largely been overlooked or have only been partially treated so far. To witness, the literature on nonmonotonic reasoning has focused almost exclusively on nonmonotonicity of conditional forms; the question as to which notions of nonmonotonic entailment are most appropriate in given contexts remains open, and belief revision paradigms are largely restricted to an underlying classical (Tarskian) consequence relation. Moreover, well-established approaches are largely based on propositional languages or haunted by the undecidability of full first-order logic. Modern applications require formalisms with a good balance between expressive power and computational complexity. Even if some of the issues related to uncertainty in reasoning have been studied using probabilistic approaches and statistical methods, their qualitative computational nature remains a large avenue for exploration. Therefore, there is a need to investigate and design new general logical methods with which one can better understand, formalize and get to grips with the different aspects of nonmonotonicity in reasoning at all its different levels. In this talk we shall (i) attempt to depict a coherent picture of qualitative uncertain reasoning in all its forms; (ii) give an overview of our recent contributions towards such a unifying theory, and (iii) provide directions for further exploring the questions that still remain open.
**************************************************************
28 DE ABRIL DE 2014 15h00
CONSERVATIVITY OF LOGICAL EXTENSIONS VIA REFLECTIVE TRANSLATIONS
by Sérgio Marcelino
joint work with Carlos Caleiro SQIG - Instituto de Telecomunicacões Dep. Mathematics, IST - TU Lisbon, Portugal

Sala do PPGF, IFCS - UFRJ

Given two Tarskian consequence relations ⊢ over the language L and ⊢' over the language L', we say that ⊢ extends ⊢' , if L' ⊆ L and ⊢' ⊆ ⊢. This extension is conservative if for formulas T, a ⊆ L' , T ⊢ a iff T ⊢' a. Consider the concept of sound reflective translations between ⊢ and ⊢' : a function t : L ---> L' s.t. t(T) ⊢' t(a) whenever T ⊢ a and s.t. the restriction of t to L' is the identity function. It easily follows that if ⊢ extends ⊢' and there is such t between them, then this extension is conservative. Hence a possible method to prove conservativity of logical extensions is to find such translations. We present some applications of this method, most notably we generalize the result for fusion of modal logics for many cases when the base propositional logic is subclassical, and obtain an alternative proof for the full result for classically based modal logics using only syntactic reasoning.
**************************************************************
28 DE MARCO DE 2014 17h00
Lançamento da edição bilingue de Da Interpretação de Aristóteles apresentada e traduzida por José Veríssimo Teixeira da Mata, UNESP, 2013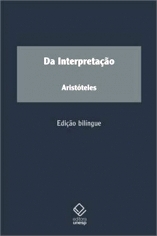 seguido da palestra:
DA INTERPRETACAO: ESTRUTURA, FUNCAO E PERMANENCIA
José Veríssimo Teixeira da Mata
Cãmara dos Deputados, Brasilia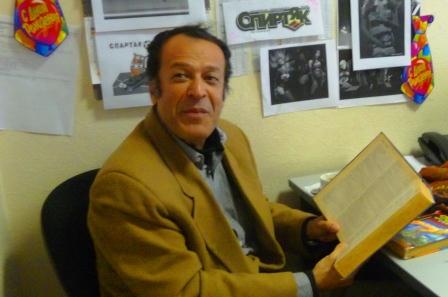 Sala do PPGF - IFCS - UFRJ

Será feita uma apresentação do texto, da sua função dentro do pensamento de Aristóteles, de sua posição dentro desse pensamento e também serão apresentados alguns elementos para se entender a permanência do texto. Por que esse texto é um clássico? Buscar-se-á compreender a diferença entre lógica e teoria da lógica a partir já dos elementos postos no Da Interpretação.
**************************************************************
25 DE NOVEMBRO DE 2013 14h00
TOWARDS AN ENCYCLOPAEDIA OF LOGIC
by Jean-Yves Beziau
UFRJ, CNPq and ABF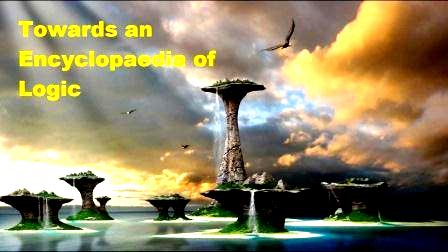 Sala 423, IFCS - UFRJ

I will explain the present project I am working on: to develop the first ever encyclopaedia of logic. I will explain why it is useful, what will be the contents, organization and architecture, discussing encyclopedic projects such as Diderot D'Alembert Encyclopédie and Wikipedia.
***************************************************************
12 DE ABRIL DE 2013 17h00
POLISH SCHOOL OF LOGICAL PHILOSOPHY
by Katarzyna Gan
Jagellionian University, Kraków, Poland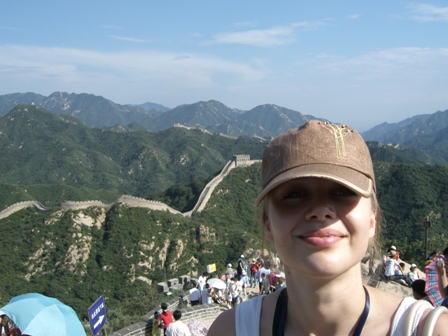 PPGF, IFCS - UFRJ

The aim of my talk is to present Polish logical philosophy in 20th Cenutry, i.e. the legacy of Kazimierz Twardowski – the founder of so-called Lvov-Warsaw School. Among his most renowned disciples are logicians and philosophers as: Stanislaw Lesniewski, Jan Lukasiewicz, Kazimierz Ajdukiewicz, Alfred Tarski, Roman Suszko. One of the most important characteristics of the Lvov-Warsaw School consists in the application of formal methods to solving philosophical problems. This approach is most original in the context of the opposition between the analytical and continental traditions.
**************************************************************
25 DE MARCO DE 2013 10h00
THE METAPHYSICS AND THE SECULARIZATION OF TRUTH TABLES
by Marcos Silva
Federal University of Ceara, Brazil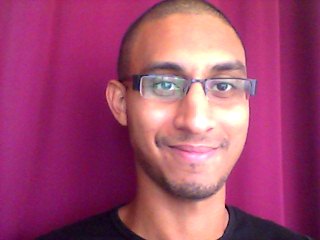 Sala 301, IFCS - UFRJ

Nowadays, truth tables are lay tools widely used in our manuals for propositional calculi. But when we deal with such tools in a "secularized way", we often do not see that we are working with the assets of a failure, i.e., we are moving through the assets, the material goods, of a failed metaphysical system. My aim is to show the central role and limits of the truth tables in the Wittgenstein´s Tractatus as a special notation to reveal the essence of language and to avoid absurdities. Here I shall access a Lebnizian intuition: a project to develop the attractive picture of a logic completely combinatorial, syntactical and neutral. This reflects on the ideal that an alleged language´s profound syntax must be systematically reflected by a perspicuous notation, in such a way that nonsensical constructions should be avoided by a simple inspection of this notation. Our symbols can be rather firm threads to the inner side or essence of things than inevitable obstacles to it. We can see then, in one turn, several tractarian theses and presuppositions (both metaphysical and operational) that are concentrated and evident in our current-day use of the truth table notation, although we do not notice it. On the other hand, we can also see the tractarian failures, i.e., its deficiencies of expressibility. We can thus affirm that the *Tractatus* fails where the truth table notation fails. As a result, we may support the thought that even when metaphysics is wrong, it can, however, be seminal.
**************************************************************
28 DE JANEIRO DE 2013 10h00
EMPATHY AND TRANSCENDENCE - REFLEXIONS ON QUINE´S PHILOSOPHY
by Vera Vidal
DEPES/COC/FIOCRUZ-RJ, Brazil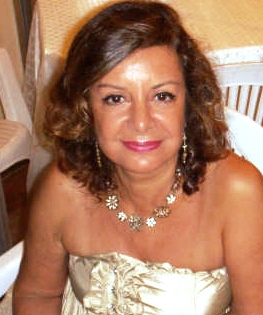 Sala 301, IFCS - UFRJ

The aim of my speech is to show some of my contributions to the exegesis of Quine´s philosophy, emphasizing the role played by notions such as empathy and transcendence in his philosophical system. I hold that Quine is a rigorous systematic philosopher and that, in order to understand each one of his theses and critiques we need to analyse them within the totality of his philosophical investigations. I believe that his system derives from what I call his epistemological project and that all his philosophical theses are founded in his theory of language learning. I also maintain that Quine ´s philosophy shows a very strong pragmatic aspect more closely related to Wittgenstein´s tradition with which Quine is often associated.
****************************************************
23 DE AGOSTO DE 2012 13h00
Who is afraid of Categorical Models?
by Valeria de Paiva
University of Birmingham, UK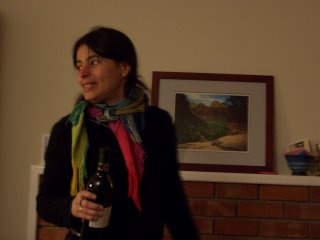 Abstract: Categorical Proof Theory scares many logicians. This talk will be a light and hopefully entertaining introduction to categorical proof theory, in particular to categorical models of Linear Logic, oriented towards logicians, interested in proof theory, algebra and linear logic, but not necessarily experts in any of these.
The survey will not go deeply into the details of de?nitions and proofs, it will focus instead on intuitive explanations of why categorical proof theory is nice, which choices can be made and consequences of these. The main issue is the modelling of the operator $!$ ("of course") which can be tackled in many different ways.
There is a paper Categorical Semantics of Linear Logic for All discussing the issue, available here.
Sala 208L Edificio Cardeal Leme, PUC
Como chegar lá
*************************************
18 DE JUNHO DE 2012 14h00
The Hexagon of Opposition:
what it is and how to use it
by Jean-Yves Beziau
IFCS- UFRJ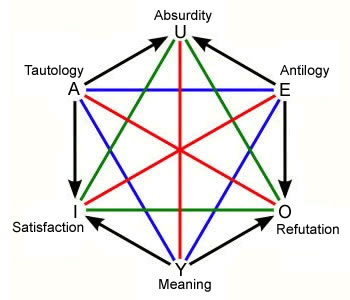 Abstract: The hexagon of opposotion is a generalization of the square of oppositon. In this talk I will first discuss the abstract logical structure of the hexagon. In a second part I will discuss different applications of the hexagon ranging from metalogic to music, through semiotics, economy and cutlery.
Sala de Seminários, Dpto de Análise, Instituto de Matemática e Estatistica da UFF, Niteroi, 4 andar
Como chegar lá

************************************
07 DE MAIO DE 2012 14h00
The story of modern metamathematics
and some recent results
by Andrey Bovykin
University of Bristol, UK/ and UFRJ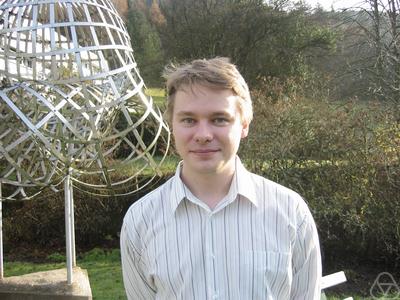 Abstract: The story of modern metamathematics started in 1976 with the emergence of (the early versions of) the Paris-Harrington Principle and Friedman's successful initiation of the Reverse Mathematics Programme. Since that time, three generations of dramatical and conflicting metamathematical ideas emerged, including the crisis of 1985 - 1989, when most researchers left the field in pessimism or dispair.

In the first half of the talk I will sketch the history of metamathematics and a kaleidoscope of old (20th century, now outdated) ideas, and the new promising ideas, intuitions, programmes and methods, and motivations behind them, including: Harvey Friedman's machinery and results and Andreas Weiermann's programme of finding threshold versions of unprovability results.

In the second half of the talk, I will speak about the new results (and motivations behind them) done by me and my students and collaborators (mostly Michiel De Smet and Zachiri McKenzie), and the bigger programmes that guide these investigations: the search for Arithmetical Splitting, the study of the Atlas of All Possibilities, the search for the 'true reasons´ for unprovability, the notion of 'wrapping´ axiom schemes, and some Infinite-Dimensional Ramsey Theory.

I will also mention how metamathematical developments since 1976 affected philosophy of mathematics.
The talk will be very simple and accessible to everyone interested in Unprovability.
COPPE
Centro de Tecnologia
Bloco F sala F110- UFRJ
*****************************************
02 DE ABRIL DE 2012 15h00
From contingency to necessity
in modal propositional logic
by Claudio Pizzi
University of Siena, Italy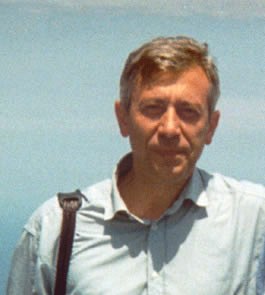 Abstract: Three notions of contingency have been used in logical and philosophical
literature: the notion of contingency as non-necessity, the notion of contingency as bilateral possibility, and the notion of "contingently true".

According to a well-known result due to M. Cresswell, ? Necssity is definable in terms of bilateral possibility only in propositional normal modal systems which are at least as strong as KT, but undefinable in weaker non-pathological normal systems.
The paper aims at proving that the required definition is possible provided that
the language of propositional modal logic is extended with at least a suitably
axiomatized propositional constant. Recent results concerning the properties of
such extended contingential systems and their relations with standard modal
systems are introduced and analytically discussed. ris
Salão Nobre, 2 andar, IFCS - UFRJ
Como chegar lá
*****************************************
12 DE DEZEMBRO DE 2011 14h00
Logic is not logic
by Jean-Yves Beziau
IFCS- UFRJ
Abstract: In this talk, we discuss the difference between logic as reasoning and logic as a theory about reasoning. In the light of this distinction we examine central questions about history, philosophy and the very nature of logic.
We study in which sense we can consider Aristotle as the first logician, Descartes's rejection of syllogistic as logical, Boole rather than Frege as the initiator of modern logic.
We examine also in this perspective the unfolding of logic into logic and metalogic, the proliferations of logic systems, the questions of relativity and universality of logic and the position and interaction of logic with regards to other sciences such as physics, biology, mathematics and computer science.
Abstract: In this talk I will present some modal languages that allows a real dynamic perspective over relational models.
First of all, I will introduce the basic modal logic just to fix some notation, and then I will discuss two languages specially designed to express dynamic properties of models: Memory Logic and Swap Logic.
I will discuss some of the results we have already obtained for these logic as examples of their behavior. In particular I will show that the model checking problem for Memory Logic is PSpace-Complete (i.e., as hard as model checking full first-order logic); and a characterization of Swap Logic as a fragment of First Order Logic.
The general message is that dynamic logics as the ones we presented are very expressive, and that while general techniques can be adapted to treat them, sometimes a new perspective is required.